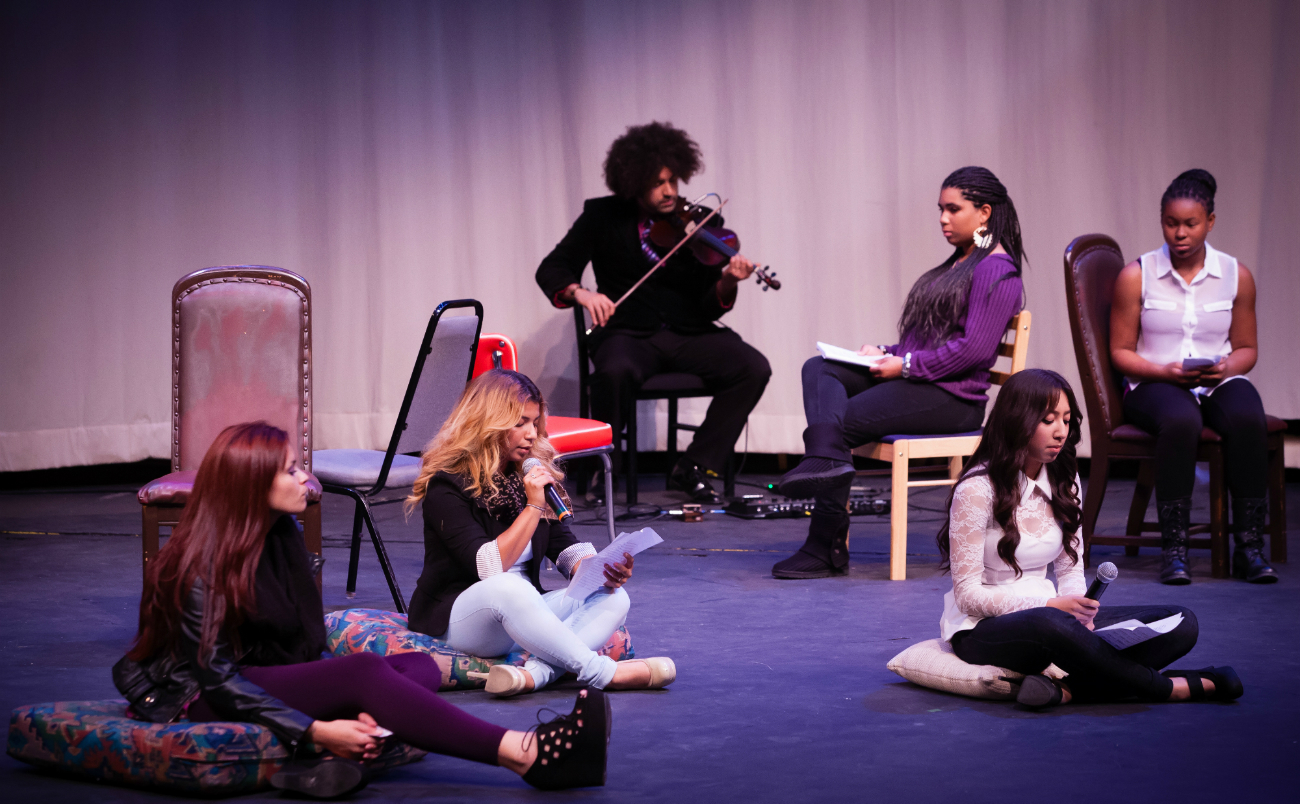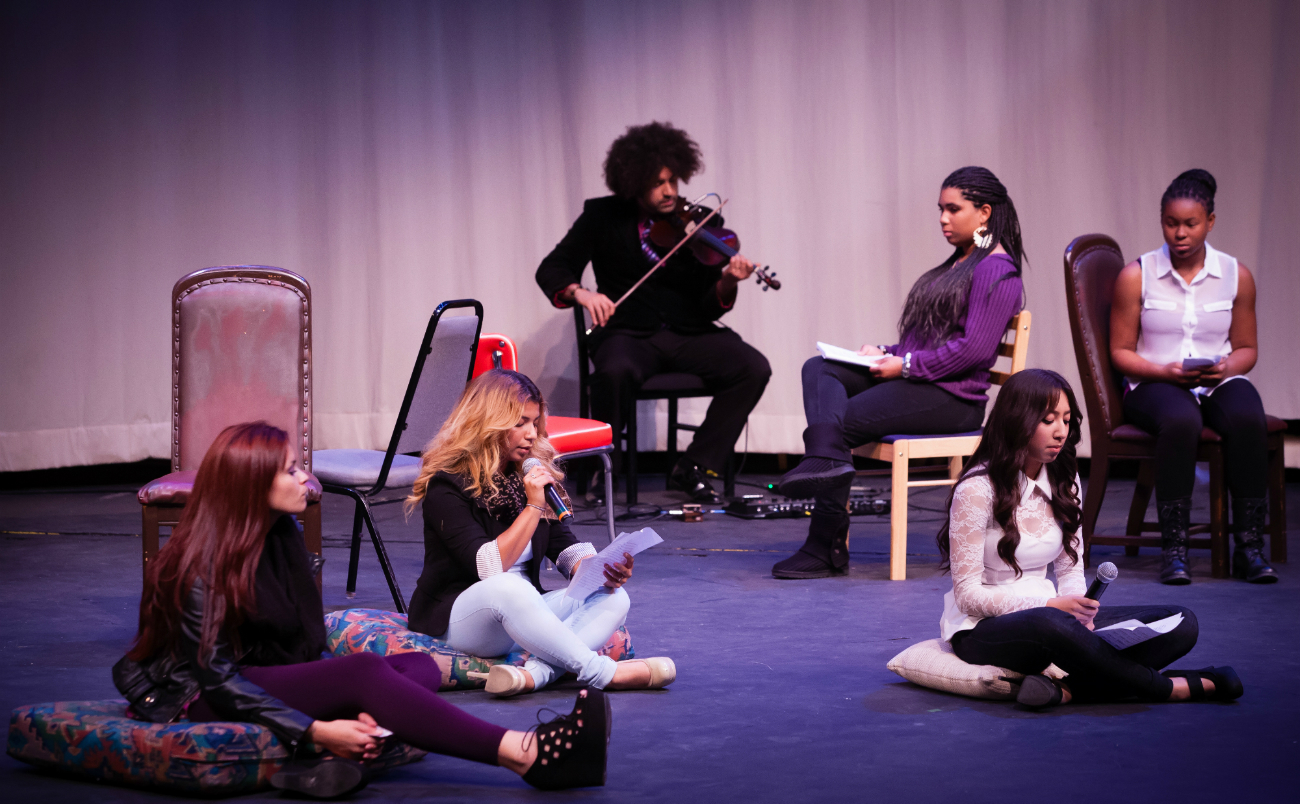 An annual celebration of the written and spoken word of child detainees in the juvenile justice system.
No matter where they come from, what has happened to them, and even what they've done, there is a strong, clear, beautiful, and purposeful life in every incarcerated child.
Voices of the Unheard is a compilation of essays, poems, and metaphysical musings by detained children. It's also a yearly theatrical performance hosted by Spirit Awakening at which the public comes together to listen to and support them.
Featuring spoken word poetry, song, dance, and storytelling, the event showcases and celebrates the unedited voices of our most vulnerable citizens.
What most people don't know is that over 80% of incarcerated juveniles are victims of rape, molestation, or substance-addicted parents or guardians.
Many of these children are deeply wounded, and in their pain and misery, they lash out against their surroundings.
It's our goal to heal those children so that they can grow up to better themselves and their communities. With what it takes to incarcerate one child in the juvenile justice system ($68,000), the Spirit Awakening Foundation is able to implement an entire year of holistic programming for 60 students!
By amplifying their voices, we give these children another chance to discover who they truly are — and we give the world a chance to understand them.